Kaleo the Pueo T-Shirts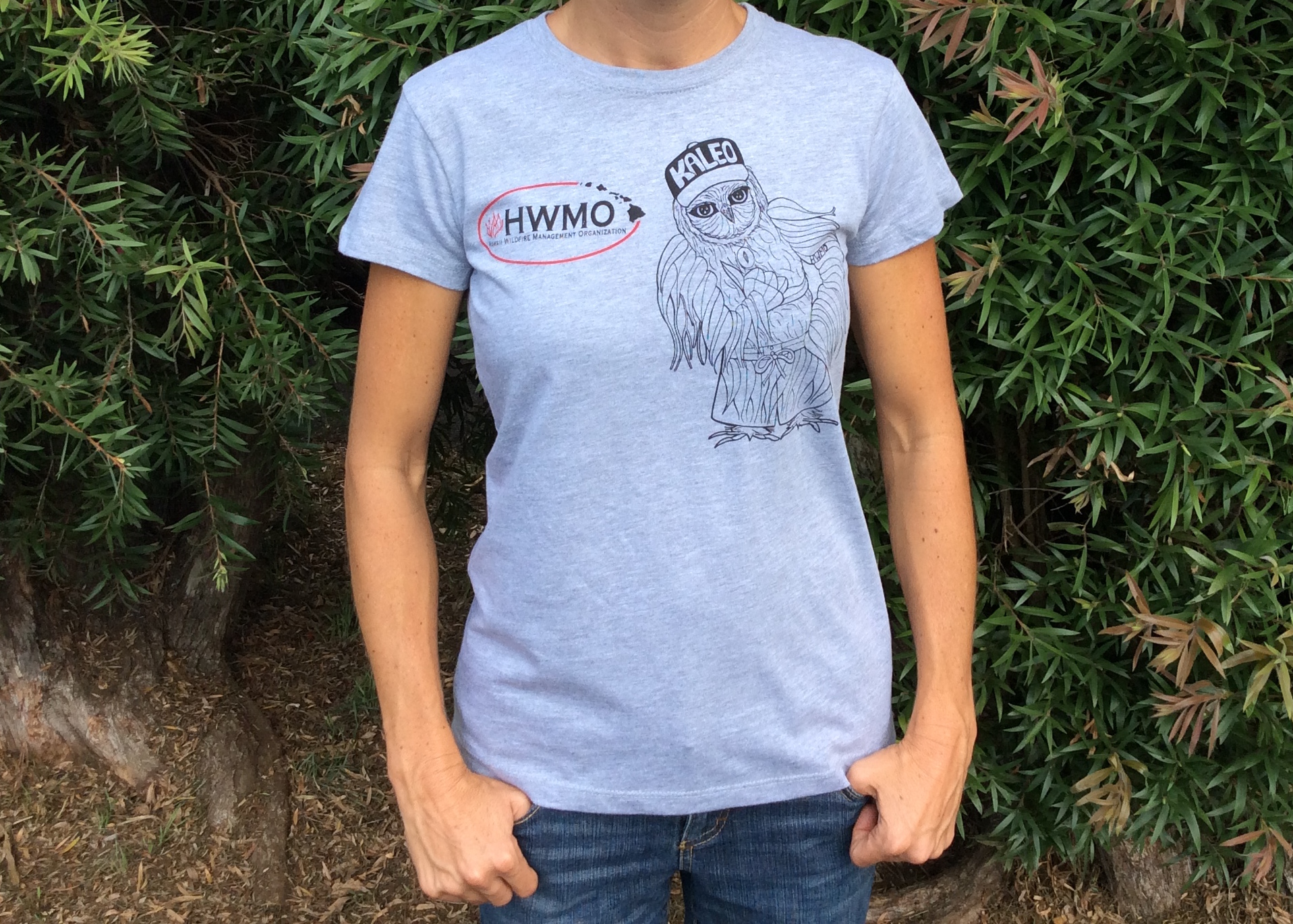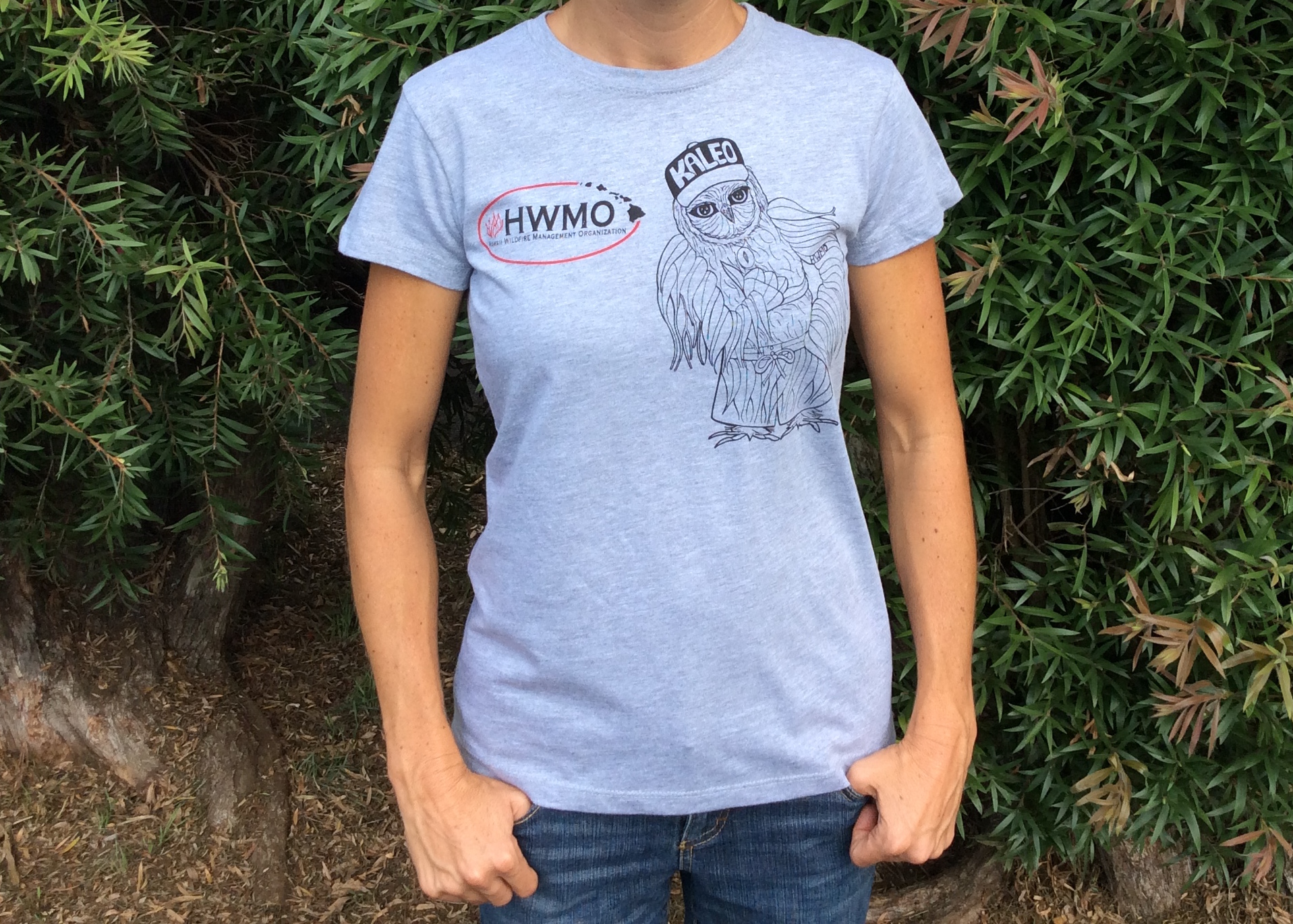 Kaleo the Pueo T-Shirts
Kaleo the Pueo is Hawaii's new wildfire prevention mascot. The pueo is revered in Hawaiian culture as the protector of the forest. Kaleo is featured on the front of the T-shirt in his beach gear and on the back of the T-shirt with outstretched wings and the words: "Prevent Wildfire: Safeguard Your Community, Lands, and Waters from Fire Impacts."
These T-shirts are extremely comfortable - we always decide to go with softer, better quality items since we want to see you wear our gear as often as you can!
Your purchase will go a long way towards helping HWMO protect Hawaii's communities, lands, and waters from wildfire impacts.
Men's shirts are light brown.
Women's shirts are light grey (the women's shirts tend to run smaller than average -- please consider this when making your order).
T-Shirts are 100% combed cotton from Sun International. Shirts were printed by local print shop, Art Brothers.
NOTE: Tax is included in the price.