Home Ignition Zone Walk Throughs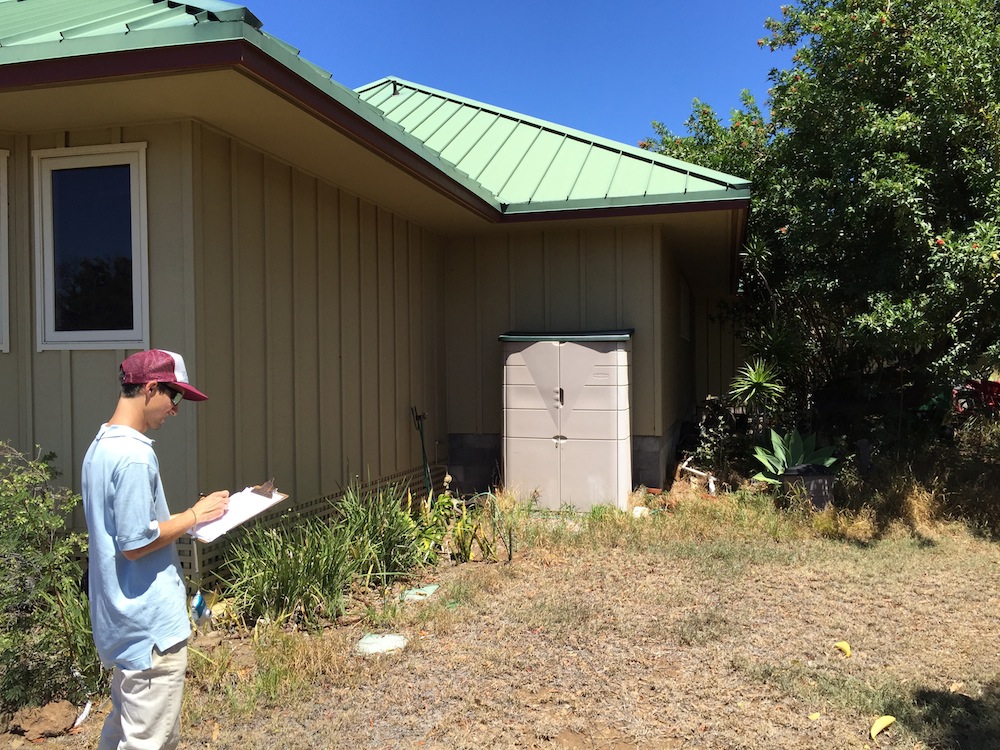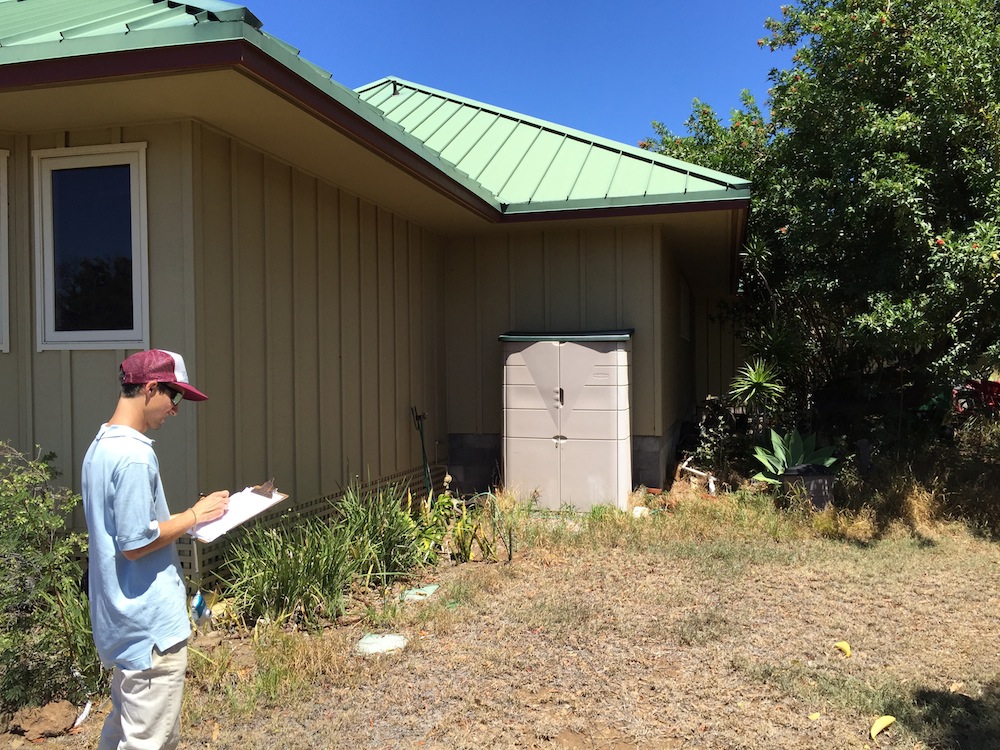 Home Ignition Zone Walk Throughs
As homeowners, the safety of your home, surrounding community, and family are of the upmost importance.

Thankfully, there are many great ways to achieve a peace of mind when it comes to wildfires that will not only save your home and family, but also beautify your property and community-at-large.

Creating defensible space around your home can reduce hazardous fuels which in turn can dramatically lower the risk of wildfire spreading from the wildland to your home (or the other way around).

We are now offering a premium one-of-a-kind service to Hawaii residents: Defensible Space Assessments for Homeowners! Hawaii Island residents can refer to the price listings below:
North/South Kohala: $300
North Kona/Hamakua: $350
South Kona/Kau/Hilo/Puna: $400
Pricing for islands outside of Hawaii Island will have to be priced on a case-by-case basis. We can schedule based on our visits to the other islands for meetings, outreach events, etc. Pricing for properties larger than 1 acre will also be priced on a case-by-case basis.
For Hawaii Residents (All Lot Sizes), if you are ready to set-up an appointment:
1) Click "Book Appointment" button below to schedule an appointment.
2) We'll give you a call/e-mail back to confirm your appointment.

For Hawaii Residents (Less Than 1 Acre), if you are ready to make a payment:
1) Go back to the top of the page and under "Area of Hawaii Island" select what area you live in.
2) Click "Add to Cart"
3) Fill out the form that will pop-up on your window.
4) On the top right-hand corner under "Donate" button, click the black "Cart" button.
5) Click on the Checkout to land on the secure payment page.
6) Once you fill out payment information, you're all set for an appointment with us!
Pablo Beimler, has inspected over 1,000 homes in the Lake Tahoe region for two summers with CalFire and has carried over that expertise to Hawaii. Sam Patten, who has years of experience conducting home assessments in Alaska is part of the team, as well. At your request, they will run a thorough defensible space assessment of your home by analyzing the hazards on our very own assessment checklist, modeled after "Firewise" and "Ready, Set, Go!" principles, and offering you solutions to mitigate those hazards.
You will receive a digital and hard copy of the report complete with photo references to help you make great strides towards having a peace of mind about wildfires in your area.
Your fee contributes to community fuels reduction projects along with the many other projects HWMO is involved in.
Testimonials
"I valued getting a home assessment from the knowledgable and helpful crew at HWMO. They recommended a specific plan to help protect my home and yard from wildfires." - Sara McCay, Kanehoa homeowner and resident
"Pablo was knowledgeable and thorough in advising how to protect our home and keeping it Firewise and safe. He was very patient in touring the property and making the necessary recommendations on the structure and property and following up with a written assessment. Mahalo to Pablo and the HWMO staff for keeping us safe." - Susan Nakahara & Scott Nakahara, Kanehoa homeowners and residents
Defensible space really works. Here's a perfect example of why: